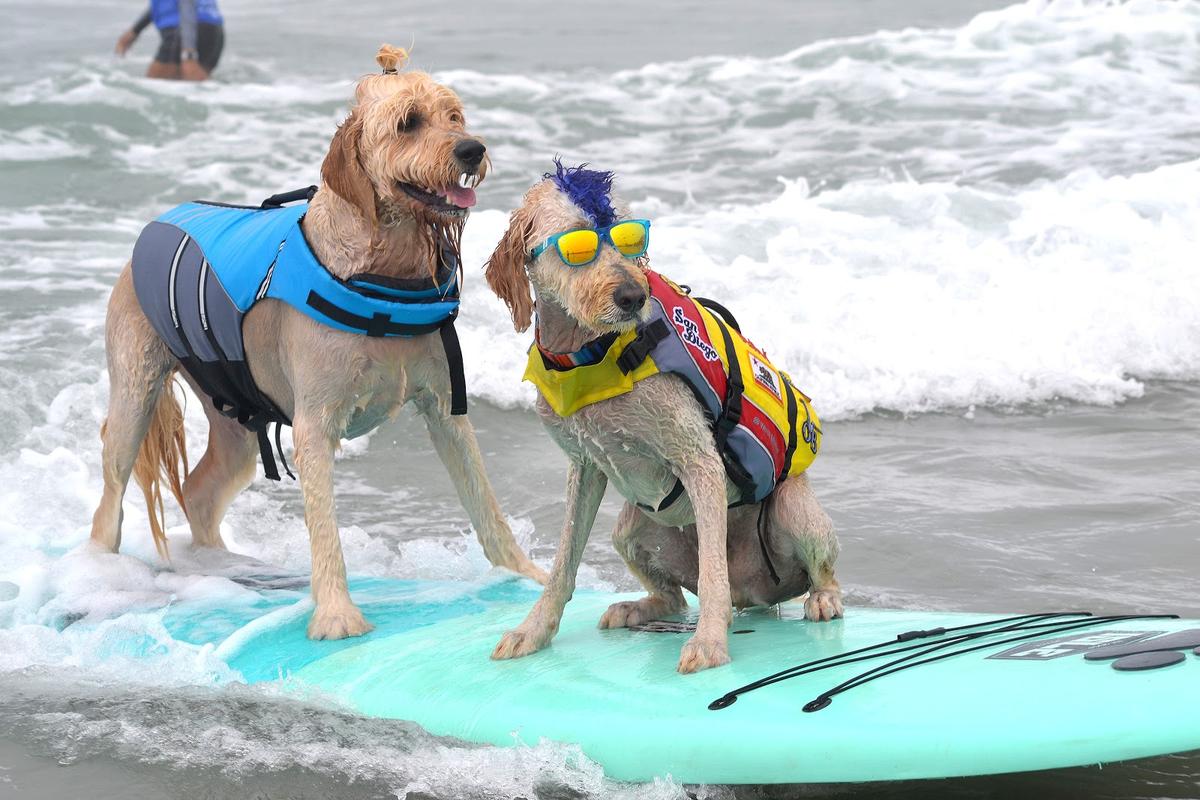 Surf Dog Surf-A-Thon
Del Mar, CA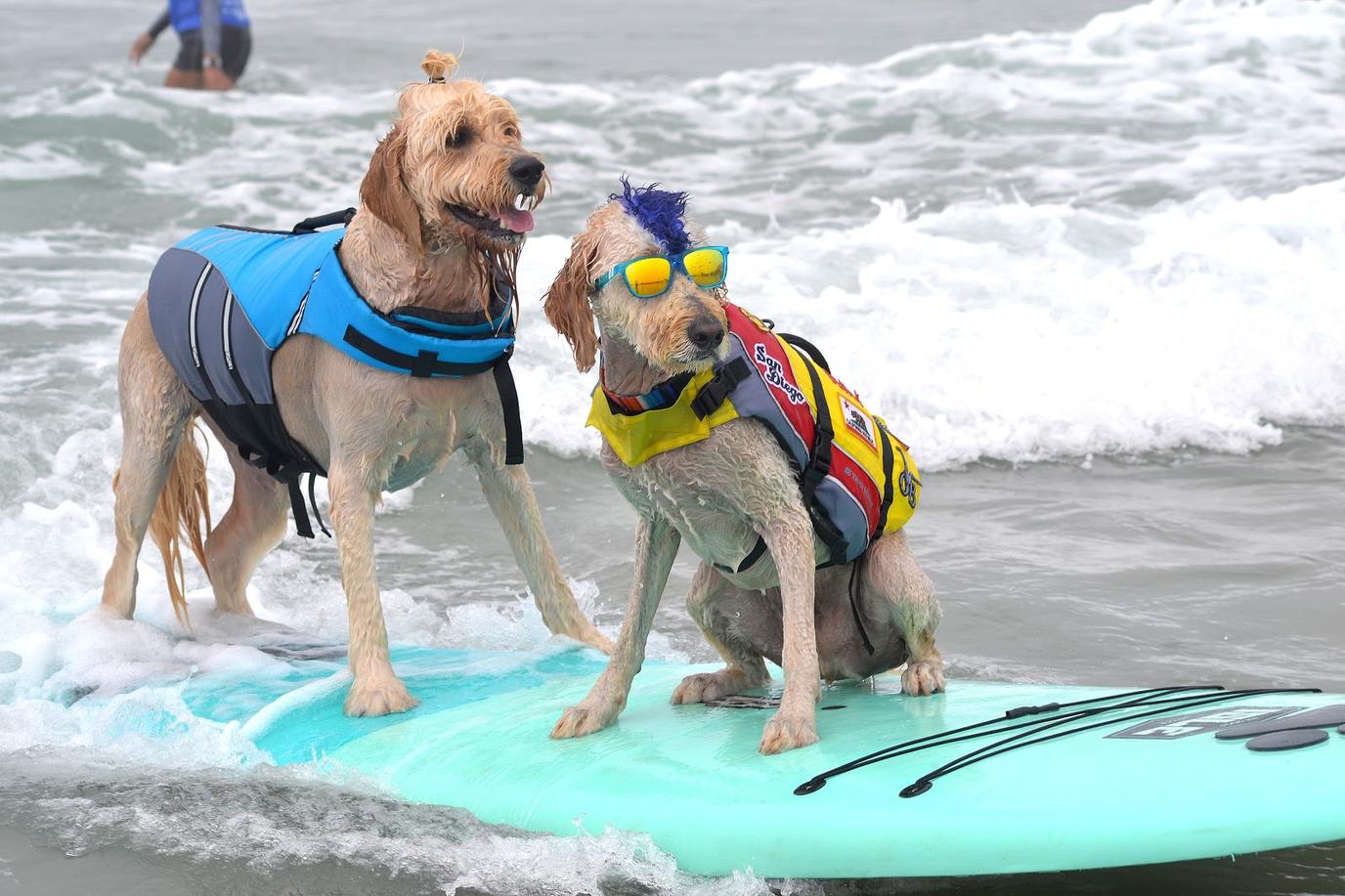 The waves are pretty ruff today. – Photo by Helen Woodward Animal Center
Come hang 10 (16?) with the coolest pups at Surf Dog Surf-A-Thon. This gnarly event helps fund orphaned pets and community programs at Helen Woodward Animal Center. Fido doesn't know how to surf yet? No problem! Helen Woodward Animal Center and SoCal Surf Dogs will be offering four-legged surf lessons in the days leading up to the competition so your pup will be prepared to shred.
Surf Dog Surf-A-Thon will be held on September 8 starting at 8 a.m. at North Beach in Del Mar. Admission is free for attendees, and registration fees for surfing dogs starts at $35.
Dog Day Festival
Nashville, TN
Purebread. – Photo by Annette McNamara
Even in September, the dog days aren't quite over yet! Come to Nashville for the 30th annual Dog Day Festival, the city's longest-running dog festival. Highlights include a costume & lookalike contest, numerous dog-related vendors and a doggie fun zone! There will also be live music from local Nashville artists, a kid zone, photo booth and local Nashville celebrity guest speakers. All proceeds go to the Nashville Humane Association.
Dog Day Festival will be held on September 14 at Centennial Dog Park from 10 a.m. to 4 p.m. Admission is a $5 donation, which can be made at the gate or purchased online. Kids 10 & under are free.
Dogs Unleashed Staffordshire
Uttoxeter, GB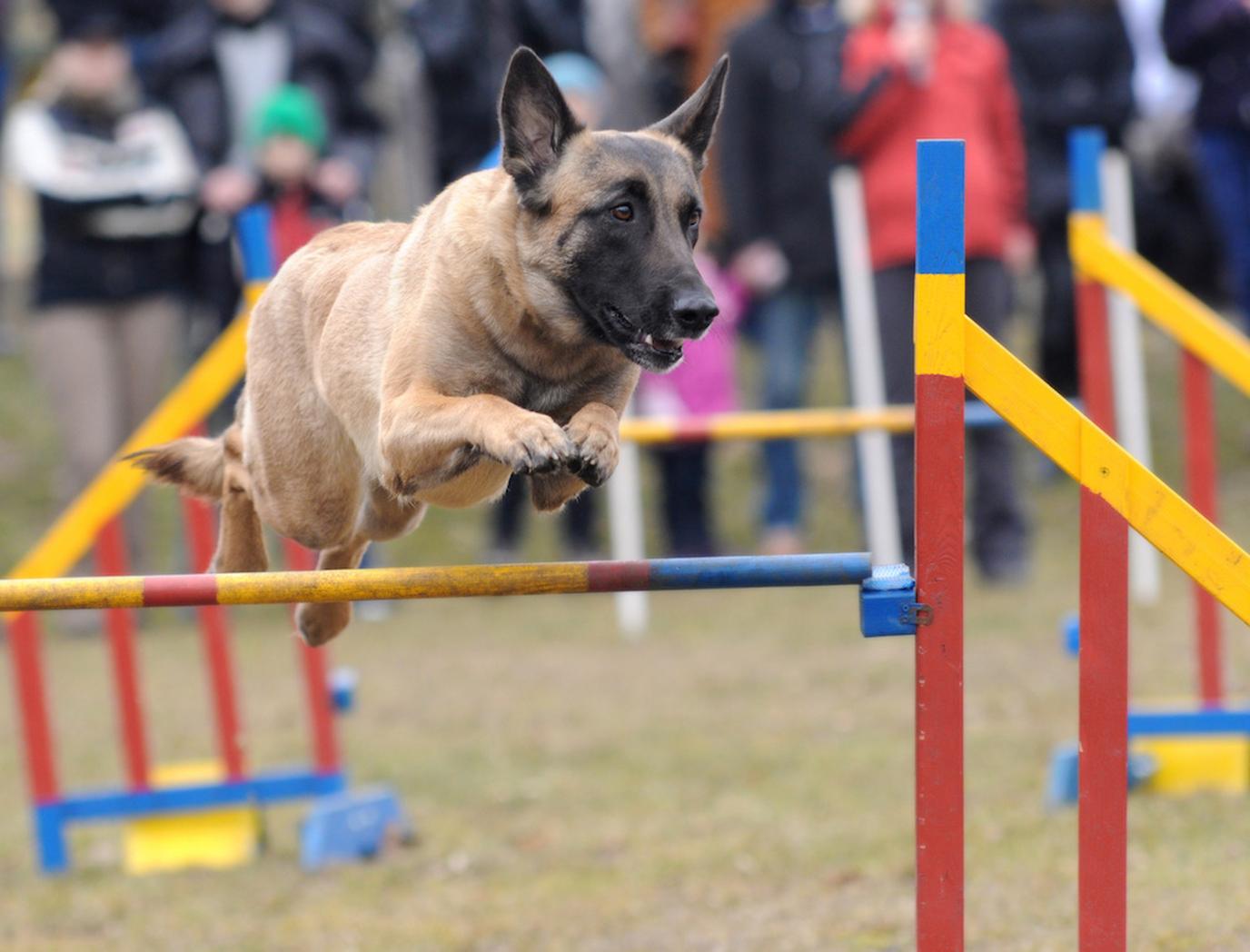 "Look, Mom! No paws!" – Photo by Dogs Unleashed Staffordshire
Dogs Unleashed is the "ultimutt" dog event. Fido can have a go at countless activities ranging from agility courses, flyball, fastest recall competitions, a cross country challenge, an obedience competition, steeplechase, terrier racing (not exclusive to terriers!), simulated coursing and more. Pups can also take a splash in the Wet N Wild Zone. If your dog prefers to cheer from the sidelines, he can watch the displays of four-legged talent or check out the breed stands, trade stands, grooming displays, charity stands, behavioral advice and dog health checks.
Dogs Unleashed Staffordshire will take place at Uttoxeter Racecourse on September 14 and 15 from 10 a.m. to 5 p.m. If purchased in advance online, ticket prices are £5.50 for adults, £4 for children, or £16 for a family pack of four. At the gate, prices are £7 for adults, £4.50 for children, and £20 for the family pack. Dogs and children under 5 get in for free.
Bark in the Park San Jose
San Jose, CA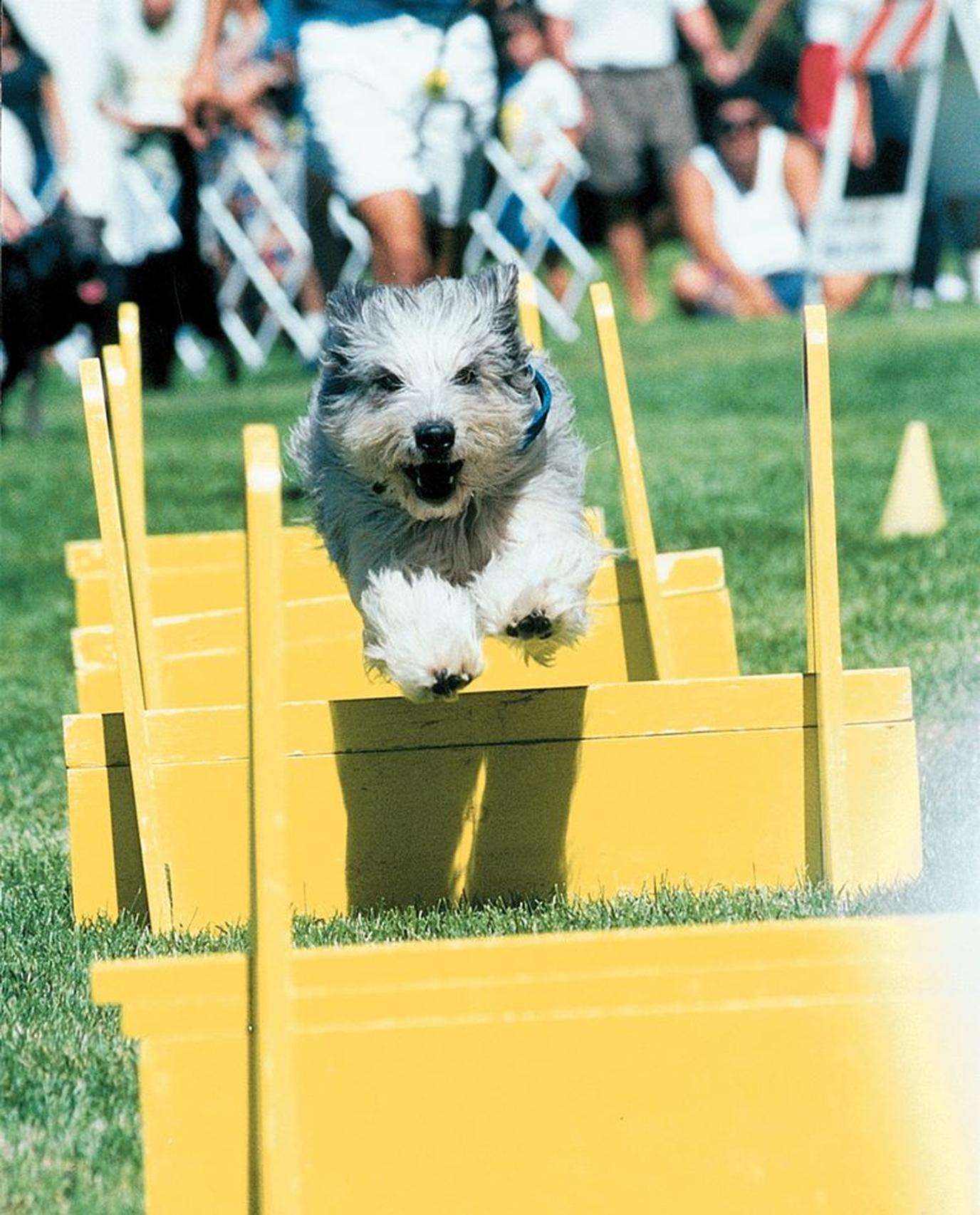 Training to keep up with the rabbits. – Photo by Facebook.com/BarkInThePark
Get ready to go full Fido at the largest dog festival in the United States. Bark in the Park San Jose will be full of demonstrations and activities including an agility course, dog training and the brand-new Barn Hunt, a sport designed to improve your dog's scent-tracking skills. Canines can compete in the Pet Owner Lookalike Contest, Dog Costume Contest, or the Happy Dog Tail Wagging Contest. There will also be food, a Kid's Entertainment Zone, and more than 75 dog-related vendors and services such as low-cost vaccinations and microchipping courtesy of PAWS 4 SJACS. After a long day, pups and humans can cool down at the misting tent. Donations benefit the Humane Society Silicon Valley, San Jose Animal Care Center and other local charities.
Bark in the Park™ San Jose will take place on September 21 from 10 a.m. to 5 p.m. at William Street Park. Admission is a $5 donation for adults, but dogs and children are free.
Paws to Honor 5k Run for the Brave
Westbrook, ME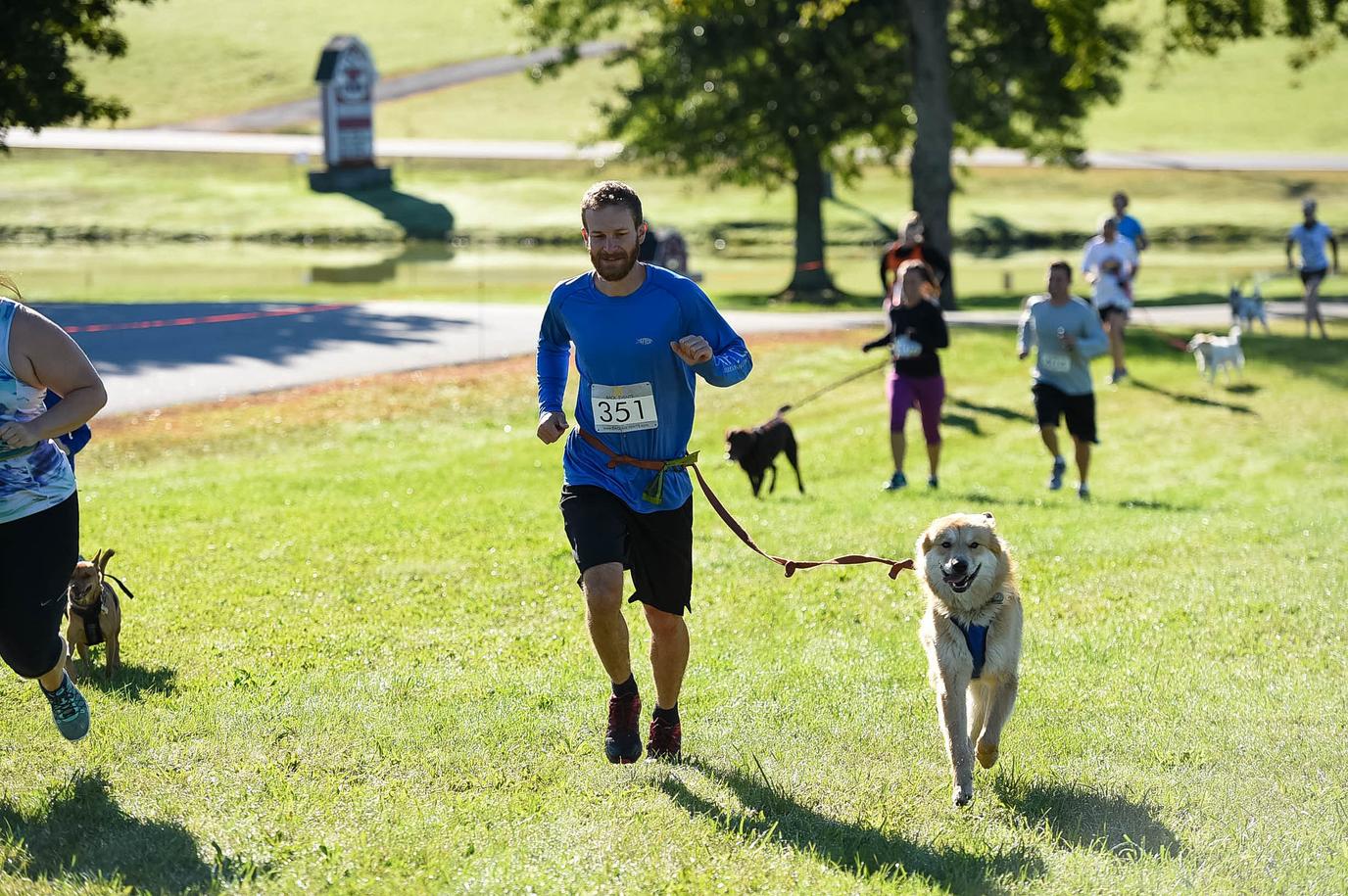 "You better hope I don't see a squirrel." – Photo by Maine Veterinary Medical Center
Can you keep up with Fido? Paws to Honor 5k Run for the Brave is a Canicross race that puts pups and people to the test in Westbrook, about seven miles outside of Portland. Canicross is a dog-powered sport where pups and their humans run cross country as a team while attached together with harnesses. There are two races to choose from. Competitive canines will want to run the Elite Group 5K Canicross Race while the rest of the pack can participate in a second heat. There will also be pet activities, vendors and professional photography. All proceeds benefit K9s on the Frontline, which aims to rescue shelter dogs and train them to be service animals for military veterans with PTSD.
Paws to Honor 5k Run for the Brave will take place on September 22 at Smiling Hill Farm. Races begin at 8 a.m. and 10:30 a.m. Registration fees are $25 plus a $2.95 signup fee, or $27 plus a $2.95 signup fee for the Elite Group 5K Canicross Race if made online. On-site registration is available for an additional $5 per race.
Surf City Surf Dog® Competition
Huntington Beach, CA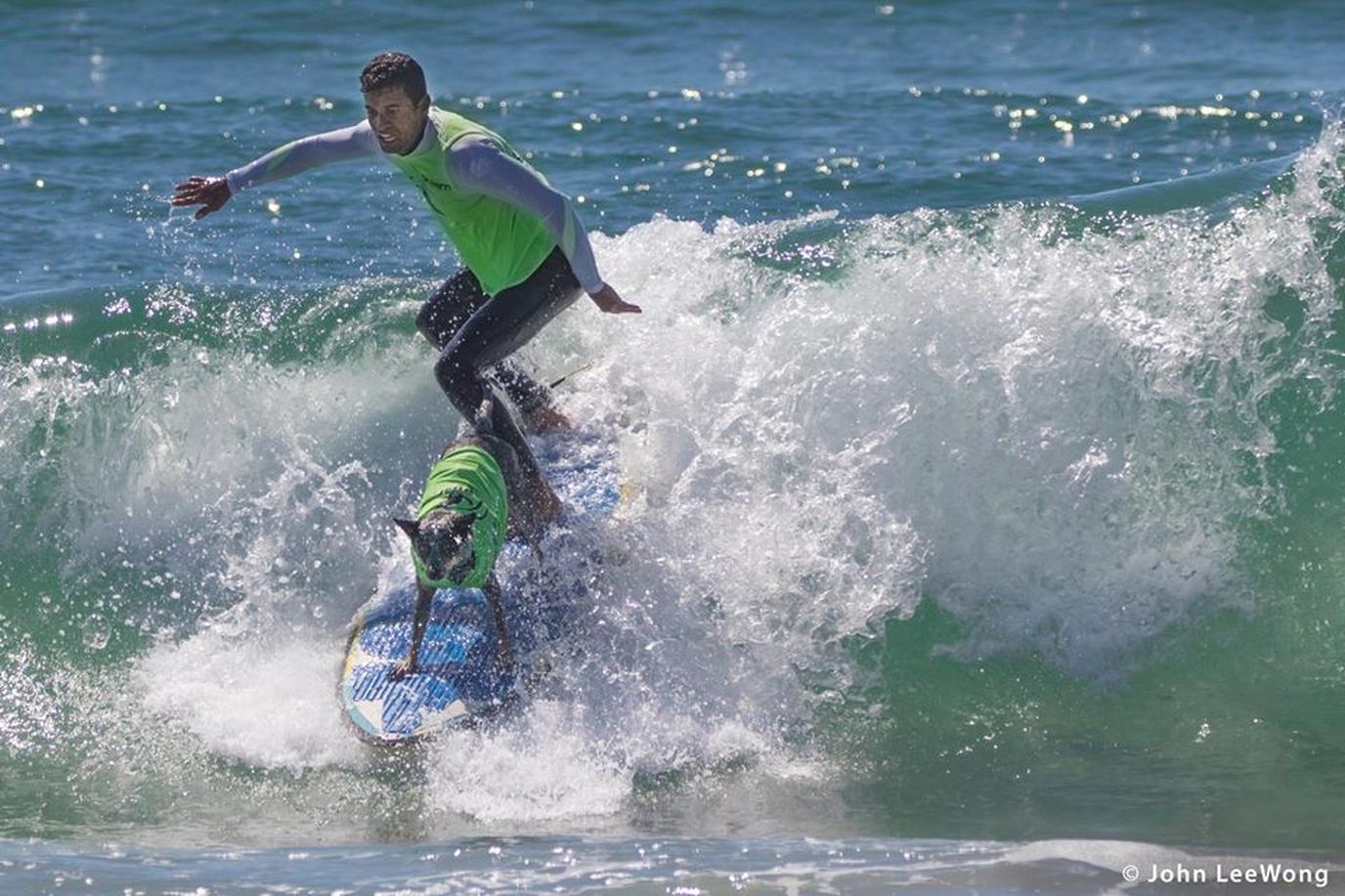 Totally pawsome! – Photo by Facebook.com/SurfCitySurfDog
The 11th annual McKenna Subaru Surf City Surf Dog® Competition is great for surfers and beach-lovers. Dogs can surf by themselves or ride tandem with their human or another dog in weight-based heats that are either handler-launched or owner-launched. There are also shredder heats for more experienced pups as well as tandem SUP for two- and four-legged paddleboarders.
Surf City Surf Dog Competition will take place on September 28 at Huntington Dog Beach from 8 a.m. to 2 p.m. The event is free to attend but spectators are encouraged to donate to one of the official charity PAWtners. Registration for single dog heats is $70 until August 1 and $80 after August 1. The entry fee for tandem heat categories is $90 before August 1 and $110 after that date. The fee includes a collectors t-shirt, a custom medal and more. Each surFUR will also receive a personal fundraising page after registering.
WoofStock
Harrisburg, PA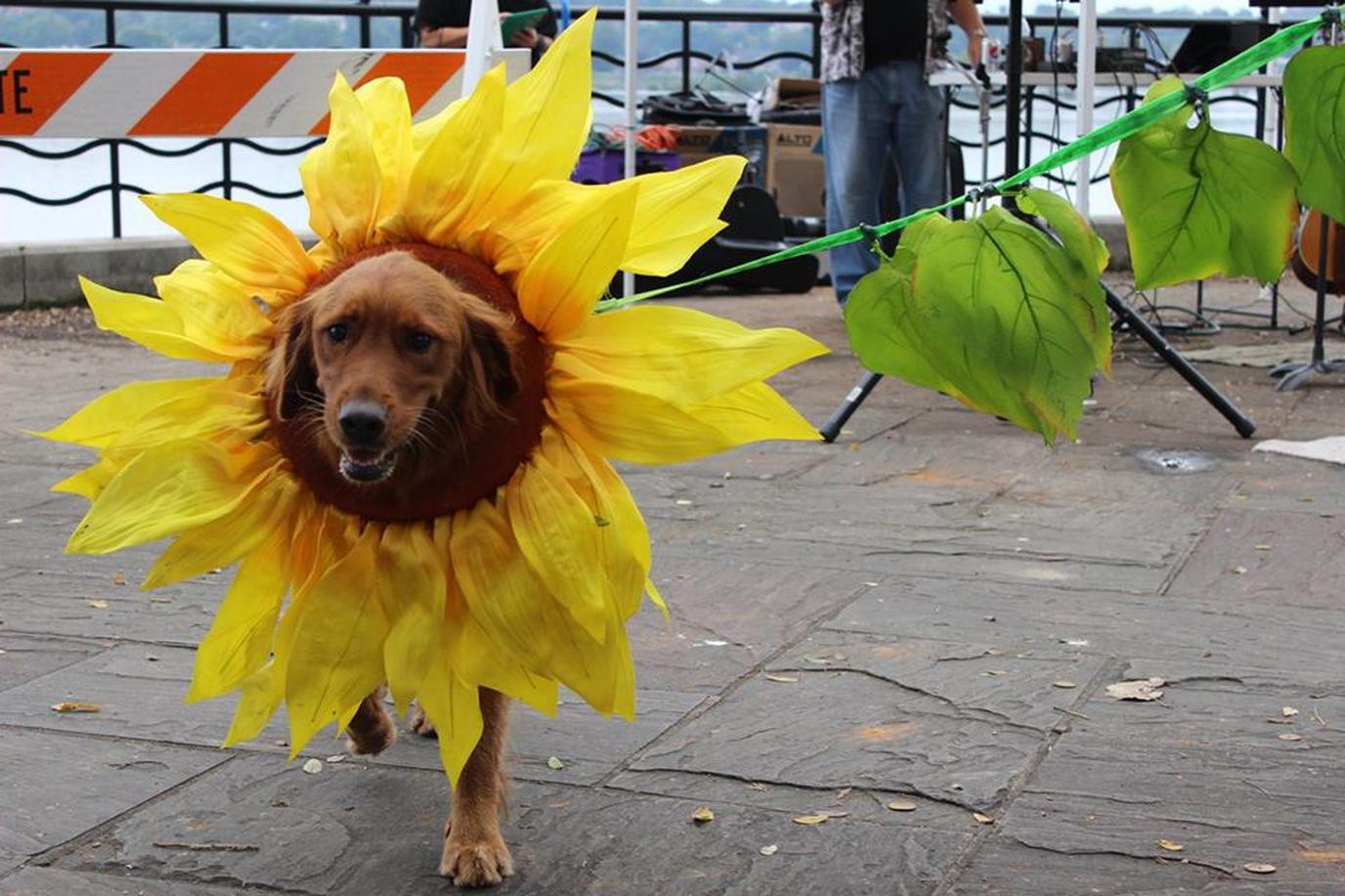 "Pick me! Pick me!" – Photo by Facebook.com/CentralPAAnimalAlliance
Let your dog get groovy at the 15th annual WoofStock in Harrisburg, the largest dog festival on the east coast. Your pup can participate in a costume contest, the American Fido talent contest, or try out the new Dog Lovers Days Lure Course from Canada. When Fido wants to cool off and make friends, bring him to the Doggie Ice Cream Social. Human attendees will enjoy delicious food, live music, raffle prizes and shopping at the pet-friendly vendors. The event is hosted by the Central PA Animal Alliance (DBA Hope Dogs) and Furry Friends Network (FFN). There will be information on spaying/neutering, rescue, adoption and fostering, in addition to a low-cost vaccine and a microchipping clinic. You can also learn about anti-dog fighting efforts and dog training.
Woofstock will held be on September 29 at Riverfront Park from 11 a.m. to 5 p.m. Admission is free.