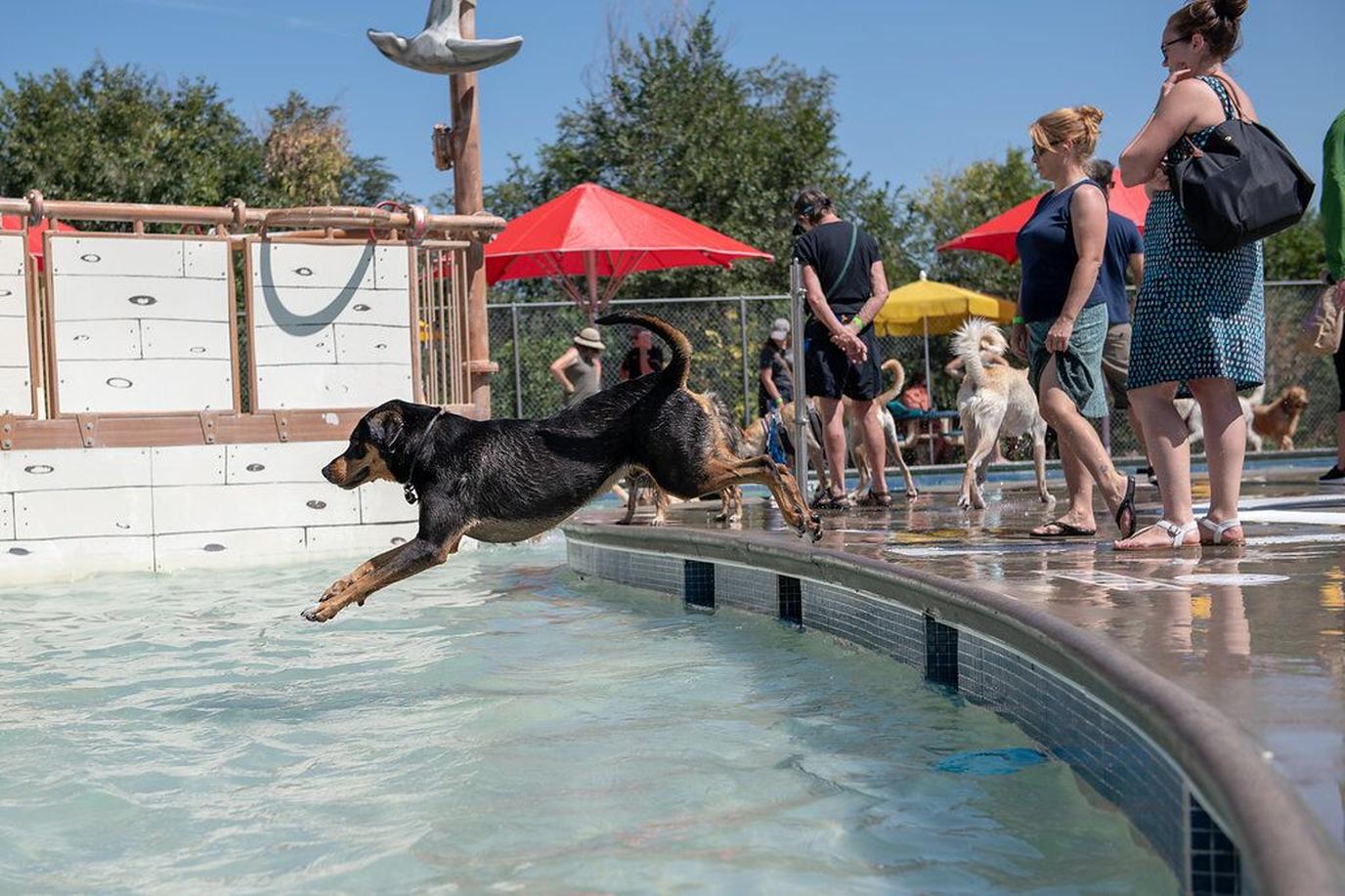 School may be back in session, but the dogs are still out to play! September is packed full of fun for Fido. From surf competitions to peanut butter eating contests, there's something for your pup to enjoy at these 10 dog events.
PlayingDog and HungryDog
Akron, OH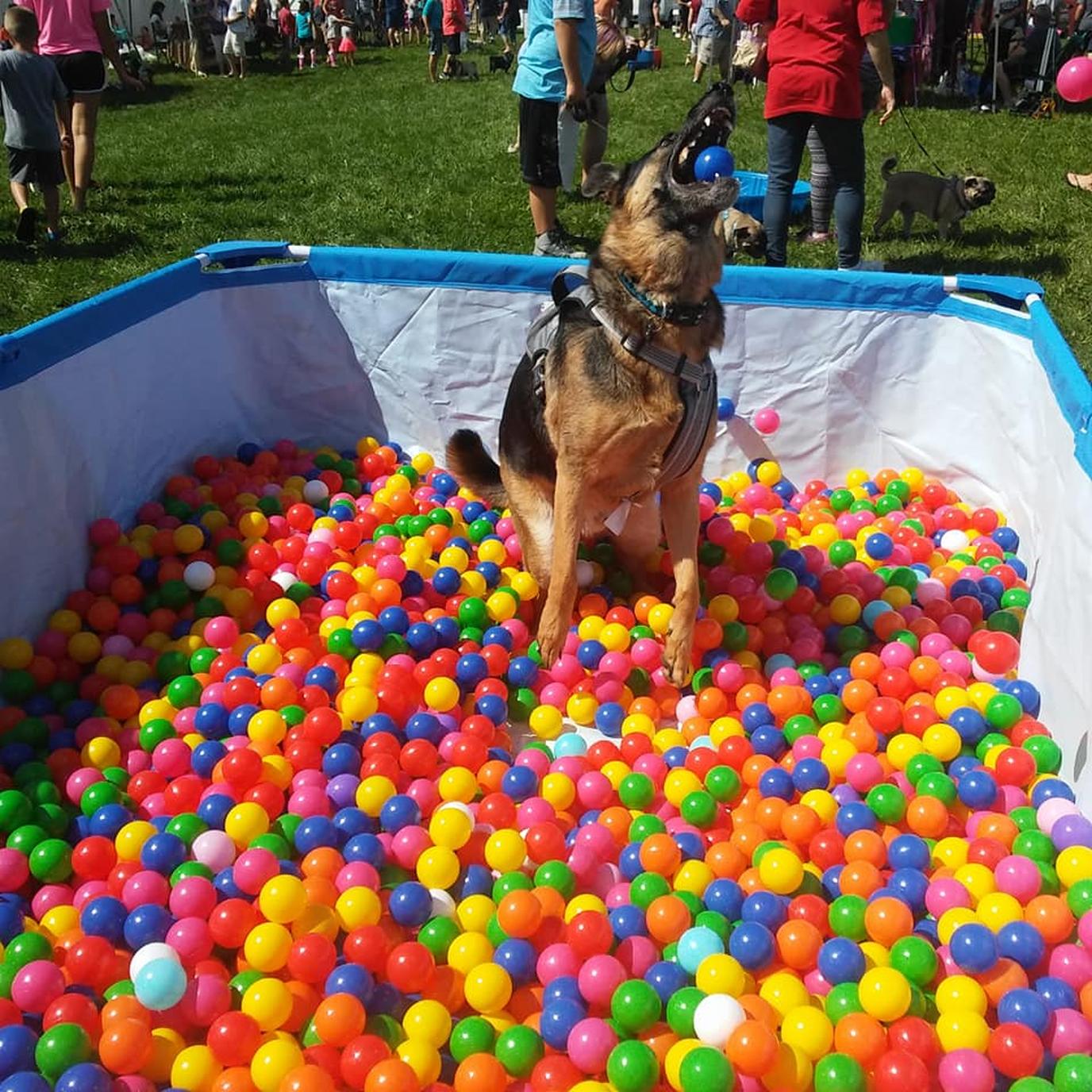 Must. Catch. All. – Photo by Facebook.com/runningdogakron
If your pup loves to play, head to PlayingDog for a full day of fun, enriching activities. The event includes an agility course, puzzles and the always popular ball pit. Canines can also bob for tennis balls and test out their catching abilities. Pampered pooches will want to book a GlamourDog spa day with PetPaint, get their collars decorated with some bling, and then head over to the photo station to snap a pic for their Instagram account. Pup parents can even take home paw print art made by their dog. Once Fido is dog-tired, treat him to a tasty Puppuccino at StarBarks.
Human attendees can enjoy local music, delicious food (including vegetarian and vegan options), and on-site vendors.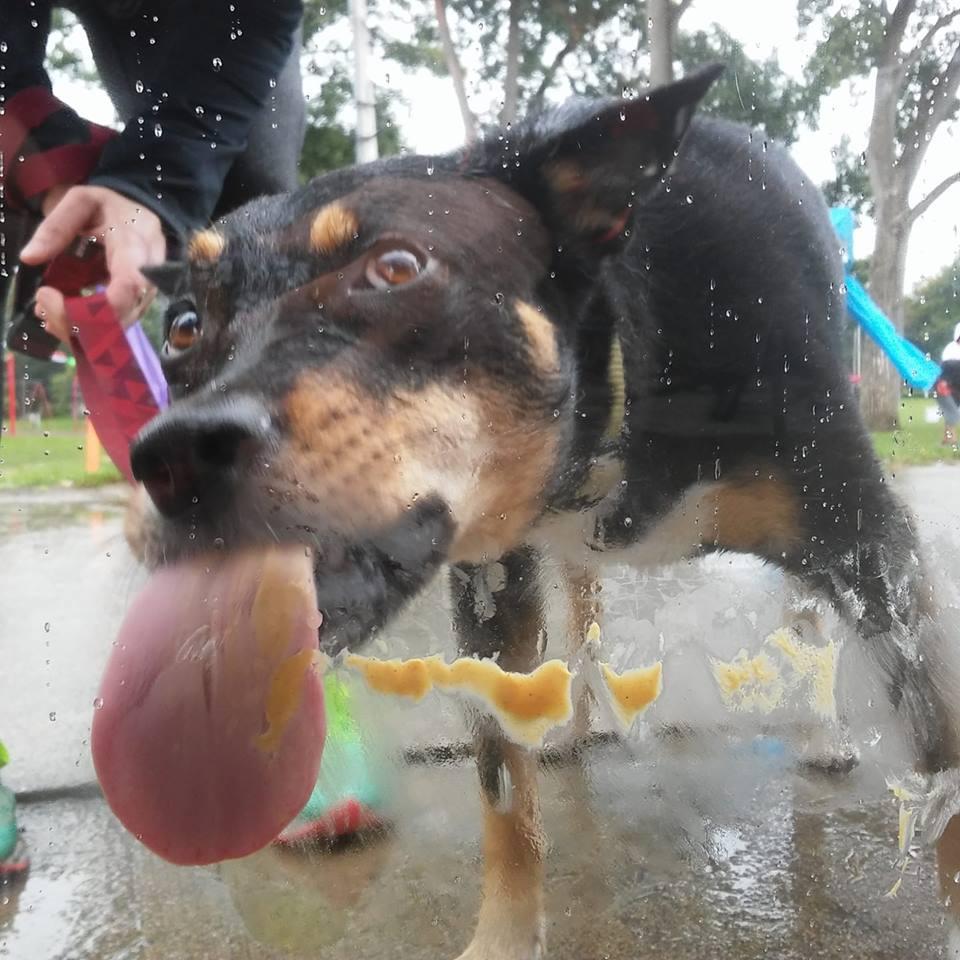 The only way to ensure a streak-free shine. Photo by Facebook.com/runningdogakron
Maybe your best friend isn't the active type. That's okay! PlayingDog also features HungryDog, where canines of similar size will be placed into groups of five to determine who truly loves peanut butter the most. Dogs have five minutes to clean a window smeared with peanut butter, and the winner receives an awesome prize of… a large jar of peanut butter, of course.
Proceeds go to RunningDog, a non-profit that helps dogs in shelters and rescues (who are often cooped up for months on end) by pairing them with certified dog runners.
PlayingDog and HungryDog will be held on September 7 from 11 a.m. to 4 p.m. at Hardesty Park. Attendance is free but tickets must be purchased to participate in activities and contests. PlayingDog tickets are $1 each but each activity is ticketed differently. If Fido wants to do all 10 activities, the total cost would be $25. HungryDog tickets can be purchased for a $10 donation.
12th Annual Doggie Plunge
Englewood, CO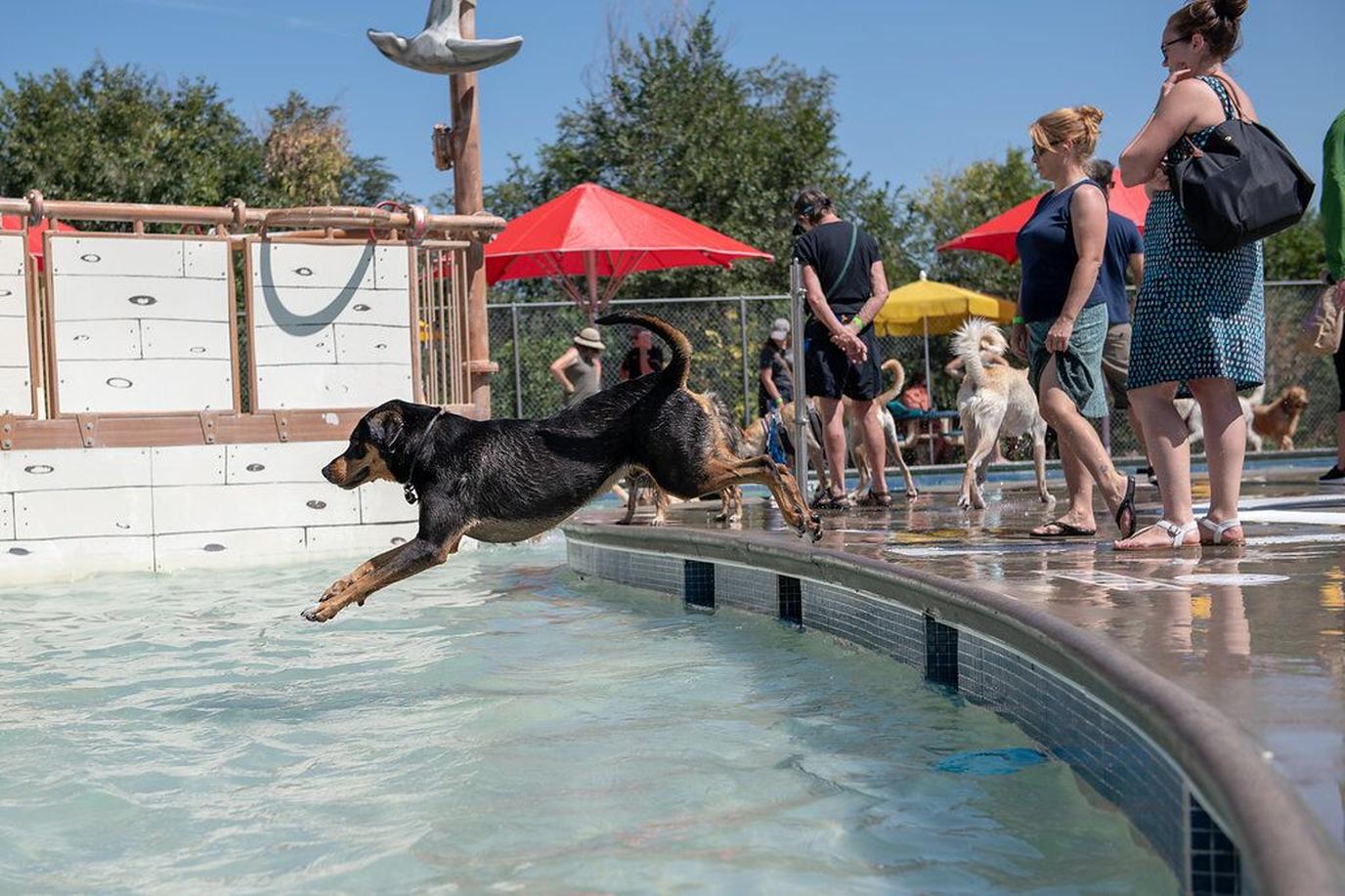 Cannonpaw! – Photo by Amanda Engel Photography
Is your pup looking to cool off for a great cause? Make a splash and make a difference at Freedom Service Dogs of America's 12th Annual Doggie Plunge . Founded in 1987, the Denver-based organization trains dogs to assist children, veterans, active-duty military, and other adults with disabilities. Last year's Doggie Plunge raised $24,000, allowing them to keep providing their services at zero cost to their clients. At this event, furry friends can take the plunge (with life jackets provided by Outward Hound) and receive tasty treats throughout the day. Vendors and food trucks will be available for two-legged attendees.
The 12th Annual Doggie Plunge will take place on September 7 from 9 a.m. to 3 p.m at Pirates Cove Water Park. Tickets are $15 per dog, but humans can attend for free.
Somerville Dog Festival
Somerville, MA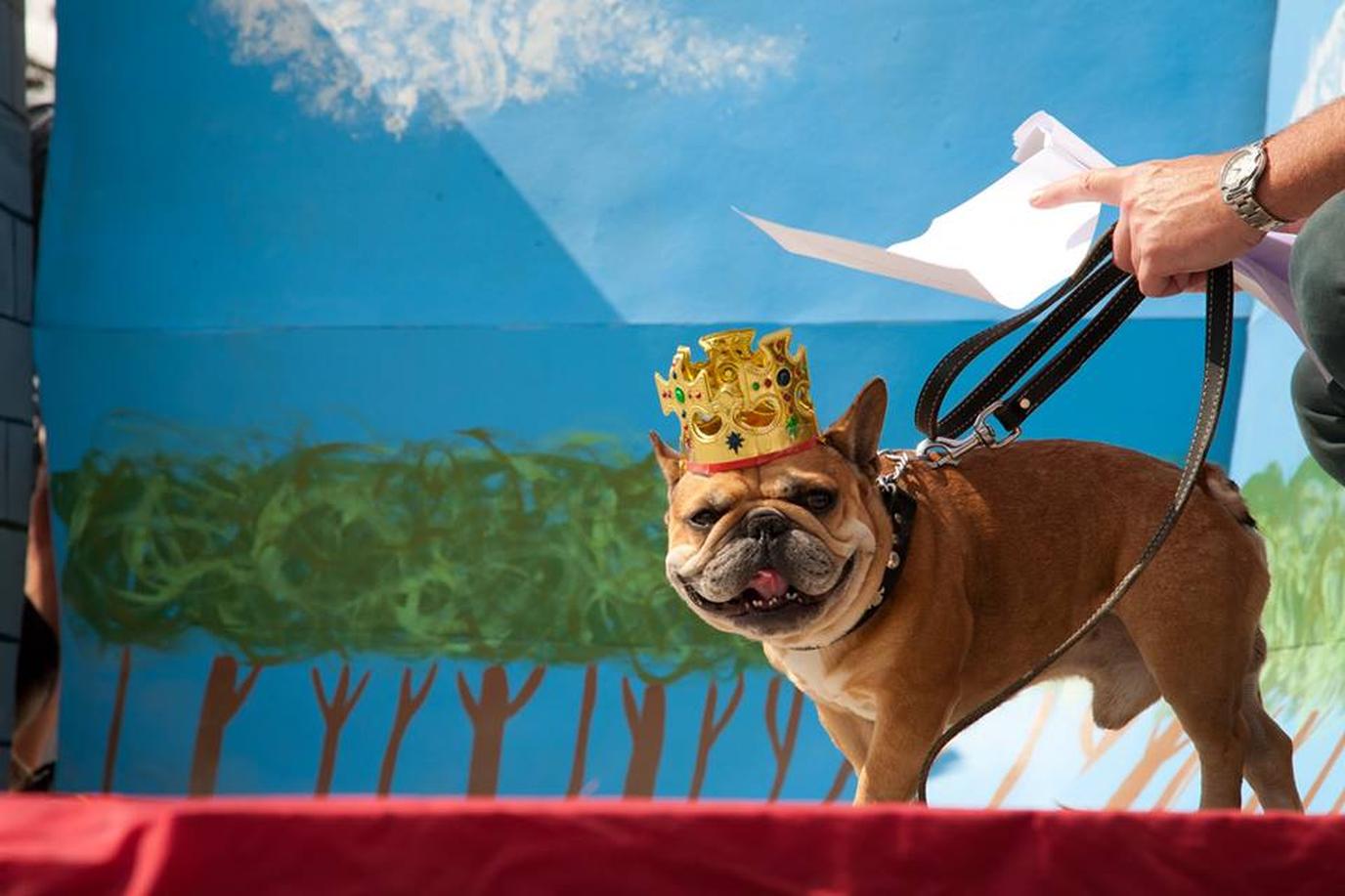 "Bow down, human." – Photo by Facebook.com/somervilledogfestival
The 10th anniversary gift is… dog treats? At Somerville Dog Festival it is! This annual event celebrates 10 years with contests, demonstrations, vendors, food trucks and more. Among the highlights in 2019 are a dog play, free classes, a Kibble Quest and nosework courses. All proceeds will go to a new mobile clinic to help homeless and at-risk individuals in the greater Boston area with veterinary care.
Somerville Dog Festival will take place on September 8 at Trum Field from 11 a.m. to 3 p.m. Admission is free, but activities cost $2 each.